Blog
Posted November 24, 2020 in DIEP Flap Reconstruction | 4 minute read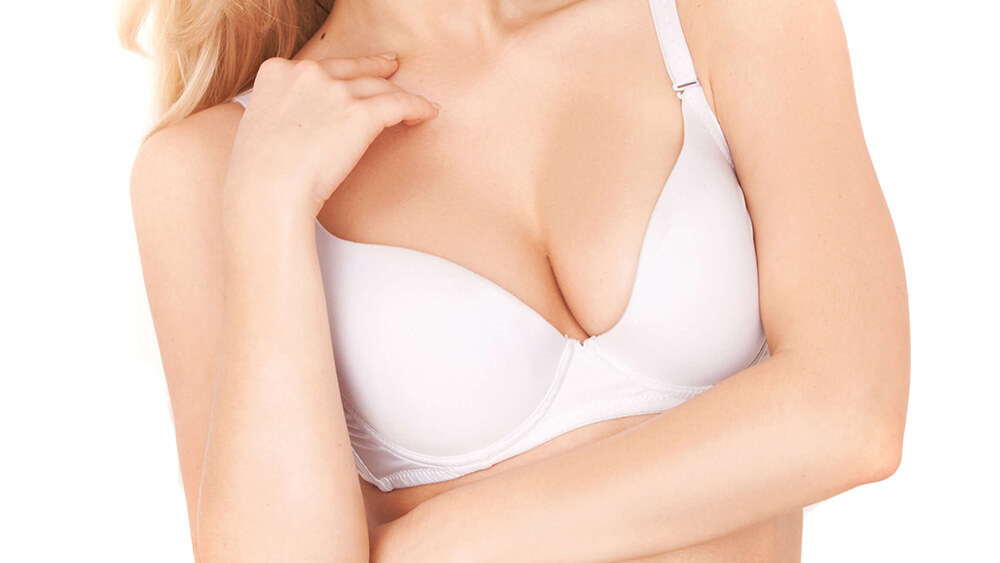 Few experiences are more life-changing than breast cancer. Even though a mastectomy or lumpectomy often leads to recovery, they can permanently change the appearance of your breasts. Women find breast reconstruction to be an essential part of the healing process. If you live in the Houston, West Houston, or Katy, TX, areas Ellsworth Plastic Surgery is proud to offer options in the form of autologous flap surgery. Autologous reconstruction uses tissue from another area of your body to form a natural-looking breast.
DIEP reconstruction is a form of autologous flap surgery that uses the lower abdomen as donor tissue. Board-certified plastic surgeon Dr. Warren Ellsworth understands the impact that a mastectomy can have on patients, and is committed to providing breast reconstruction after mastectomy with compassion and integrity. To learn more about autologous reconstruction and DIEP surgery, contact a member of our team for an in-person consultation. DIEP offers women a chance to rebuild their appearance and improve their self-confidence.
What is autologous flap surgery?
Autologous flap surgery refers to a group of procedures that use your own body tissue to reconstruct the breasts. Depending on your needs, fat and tissue may be taken from the abdomen, buttocks, or thigh. Patients are usually pleased with their results because the fat feels similar in density to normal breast tissue. If you do not have enough fat to be harvested, a doctor can recommend a saline or silicone breast implant. This is why it is important to meet with a plastic surgeon who understands different forms of breast reconstruction after mastectomy.
DIEP flap breast reconstruction
Unlike other autologous flap surgeries, the DIEP technique uses a flap of complete tissue, including skin, fat, and blood vessels from the lower abdomen. Once the flap is transferred to the chest, Dr. Ellsworth attaches the tissue and blood vessels through microsurgery. Another important detail is that DIEP surgery leaves the abdominal muscle intact, reducing future side effects such as abdominal weakness. Our patients who live in Houston, West Houston, or Katy, TX, who have undergone DIEP flap breast reconstruction find that recovery is much more tolerable.
What happens after DIEP breast reconstruction surgery?
The team at Ellsworth Plastic Surgery provides you with personalized care through every stage of your recovery. After DIEP flap reconstruction, we will give you specific guidelines based on your surgical recovery plan. For example, you will likely spend time in the hospital overnight for careful monitoring before being released home with a unique recovery planned specific for you.
Recently, Dr. Ellsworth was highlighted in the Houston Chronicle in an article outlining the Enhanced Recovery Pathway that allows for less narcotic use and a speedy recovery after the DIEP flap surgery. The team at Ellsworth Plastic Surgery will discuss the pre and post-operative nutrition and medication plan to ensure safety and successful management of pain with minimal medication side effects.
Dr. Ellsworth recommends eating well and drinking plenty of water while recovering at home. Since this tissue removal from the abdomen is like a tummy tuck, it may take a week or two for you to be completely mobile. It may take several more weeks to regain your normal strength and return to normal activities like the gym. It is important to get clearance from Dr. Ellsworth before participating in any strenuous activities or workouts.
Since DIEP flap breast reconstruction uses your own tissue, there is no need for routine maintenance or additional surgery after revision and completion of reconstruction. Patients who undergo breast implants, on the other hand, may need to have them replaced every 10 – 15 years depending on the health and integrity of the implant. Continue to attend all follow-up appointments as scheduled and Dr. Ellsworth will let you know if there is any need for revision in the future.
Prepare for DIEP surgery
Dr. Warren Ellsworth is committed to helping women who are interested in breast reconstruction after mastectomy. If you would like to restore the natural look and feel of your breast tissue, contact the experienced team at Ellsworth Plastic Surgery. We can perform an examination and weigh the benefits and risks of DIEP flap techniques. Proudly serving patients in Houston, West Houston, and Katy, TX, our clinic can get the process started today.