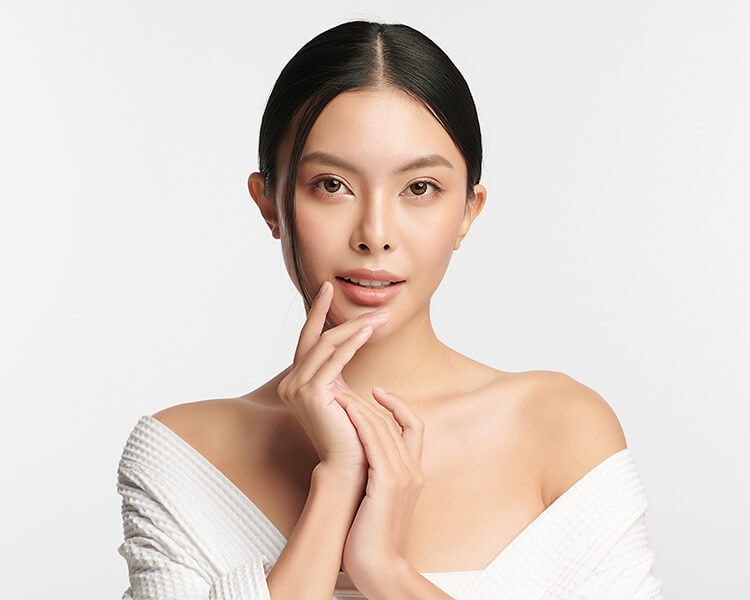 Model
Laser Skin Rejuvenation in Houston, TX
---
The laser skin rejuvenation process employs regenerating technology to enhance the aesthetics of your skin and helps it to look more youthful and smoother.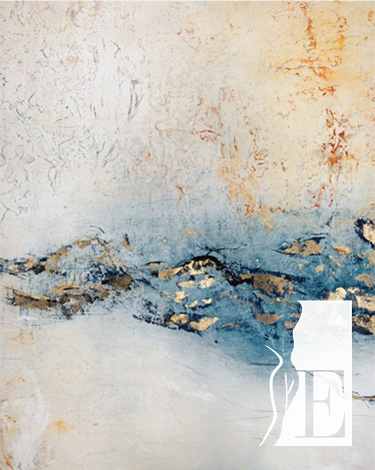 What Is Broadband Light Therapy?
---
It works by employing therapeutic light energy that mildly heats the skin and generates collagen production. Individuals with a variety of skin conditions can benefit from this treatment, Sciton's broadband light therapy (BBL), since it works to fix unwanted freckles, rosacea, broken blood vessels, and sun damage. It can also help create a more even and smooth skin texture to generate fresh, glowing skin. BBL may be added to other aesthetic treatments to satisfy your needs and goals. Our practice, Ellsworth Plastic Surgery in Houston, TX, provides BBL at the recommendation of Dr. Warren Ellsworth IV as an innovative therapy proven to help restore our patients' confidence in their skin.
Schedule a Consultation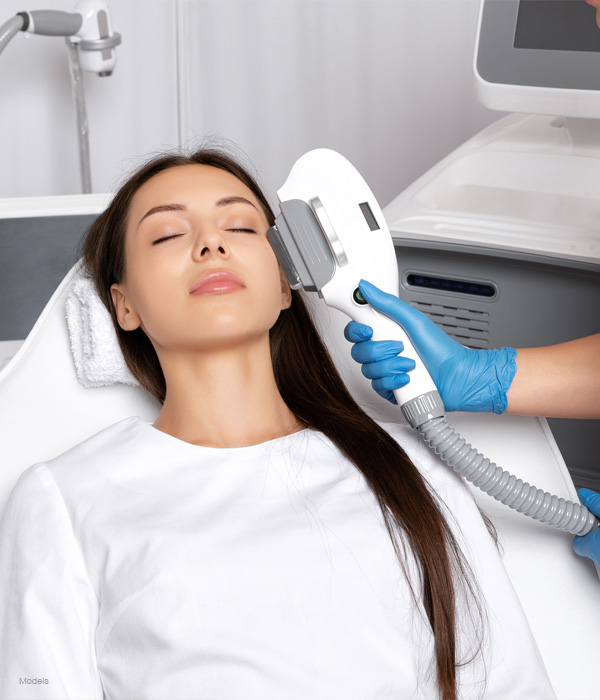 What Are The Benefits Of Bbl?
---
Broadband light therapy (BBL) in Houston, TX at Ellsworth Plastic Surgery offers a host of great benefits to refresh and rejuvenate your appearance, like:
Completely noninvasive procedure
Diminishes skin imperfections, spots, and discoloration
Balances skin tone and texture
Stimulates collagen production
Revitalizes the skin's appearance
Supports overall skin health
Treatments are fast and easy with no downtime

"Kind and Thoughtful Surgeon"
---
Google Review:
"If you're looking for a plastic surgeon who is attentive, professional and has genuine bedside manner, look no further… Dr. Ellsworth and his team of amazing PAs, nurses and front office staff were amazing. I am pleased and thrilled with my results!!"
– A.A.
Office Visit Review:
"Cannot recommend Dr. Ellsworth and his team enough. As a woman looking for good recommendations for a Mommy makeover… definitely go in for a consult with Dr. Ellsworth and his staff if you are shopping around for a plastic surgeon, you will NOT regret it!"
– K.M.
Facebook Review:
"Recomiendo 100% al Dr. Ellsworth y todo el staff Que trabaja en sus equipo en especial Carina y Cecilia… Gracias una vez más por su ayuda, y excelente trabajo profesional."
– V.V.
---
Read More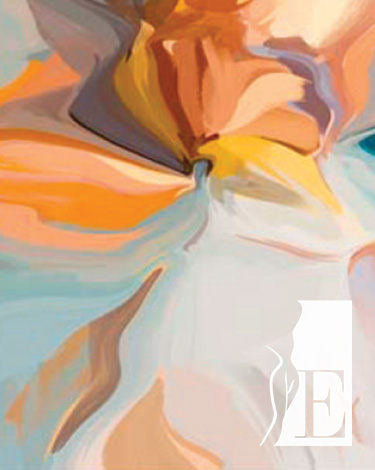 Am I A Good Candidate?
---
A good candidate for BBL is anyone suffering from hyperpigmentation or unevenly textured skin. These symptoms can be due to sun damage, damaged capillaries, rosacea, or acne. BBL also helps to make the skin look younger by igniting the regeneration of collagen. Depending on the type of modality and filter that are used, BBL may be used as both a treatment and/or maintenance regimen for an array of skin conditions. Before receiving treatment, board-certified plastic surgeon Dr. Ellsworth will help you understand how BBL technology can help you achieve your aesthetic goals.
How Does BBL Work?
---
Ellsworth Plastic Surgery uses the Sciton® Forever Young BBL™, an advanced device that stimulates the body's ability to regenerate new healthy skin. The Sciton Forever Young BBL technology delivers light therapy to target the effects of sun damage and age to rejuvenate your appearance.
After creating the appropriate treatment plan, the settings of the BBL device will be adjusted to fit your needs. Before beginning the treatment, your eyes will be covered to protect them from the light of the laser. Dr. Ellsworth will then softly pass the laser over your skin while concentrating on the problem areas. The amount of time needed for the therapy will vary, depending on the skin condition and if any other treatments were included in the BBL treatment. BBL procedures can typically be completed in about an hour or less.
What Can I Expect After Treatment?
---
Following the therapy, a soothing cream will be applied to your skin. Dr. Ellsworth will also provide post-treatment care instructions and may advise limited sun exposure. Otherwise, patients are generally able to resume their normal daily routine. Results from BBL can be seen within 2 – 6 weeks following the initial treatment, but optimal results will normally be seen after multiple BBL treatments. Dr. Ellsworth will provide the recommended number of treatments to receive your desired outcome.
Laser Skin Rejuvenation FAQS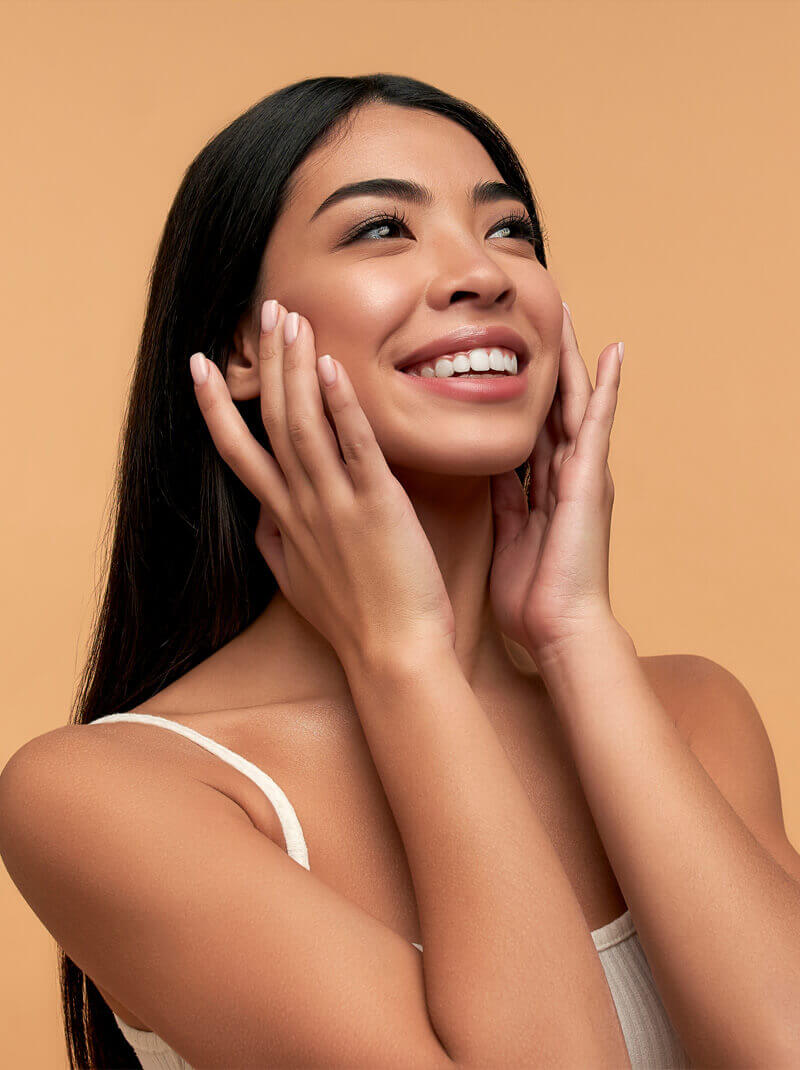 Model
What areas can be treated with broadband light therapy?
Broadband light therapy is effective against many skin conditions, such as rosacea. Ellsworth Plastic Surgery normally recommends BBL for areas like the face, neck, chest, and shoulders. These are the places most affected by certain skin conditions as well as signs of aging and sun damage.
How is BBL different from other anti-aging treatments?
Broadband light therapy is nonsurgical, which means you won't have to undergo any invasive procedures to get great results. Safe but effective, BBL can give you a beautiful complexion without going under the knife. Our team in Houston, TX, can use this advanced technology for your needs and goals.
Is BBL safe for all skin tones?
BBL is generally safe for most skin tones, but our clinic will ask a few questions before moving forward. Dr. Ellsworth can examine your skin and make sure broadband light therapy is right for you. Remember to avoid UV exposure after your appointment to achieve the safest outcomes possible.
Regenerate Your Skin
---
BBL therapy uses innovative technology to improve the look and feel of your skin, no matter what skin condition you may be dealing with. By creating youthful, glowing, and even skin, BBL will help you regain confidence in your appearance. To learn more about Sciton Forever Young BBL treatments and if they are the ideal fit for you, contact Ellsworth Plastic Surgery in Houston, TX to set up your consult.
Schedule a Consultation