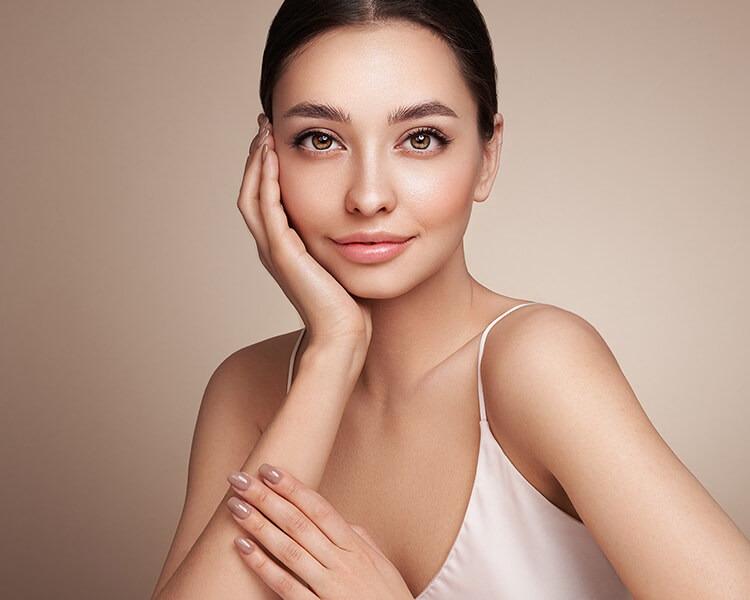 Model
JUVÉDERM® in Houston, TX
---
Correct the effects of aging with the Juvéderm collection of injectable wrinkle fillers.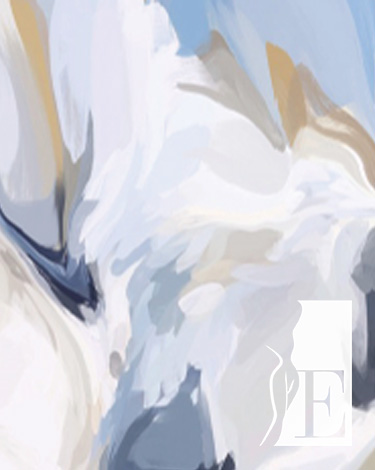 What Is Juvéderm?
---
From treating lines and wrinkles to giving you lips that are plump and full, Juvéderm dermal fillers at Ellsworth Plastic Surgery in Houston, TX provide attractive results that look natural. Juvéderm fillers can be used alone, together, or with other nonsurgical treatments to meet your concerns and goals. Juvéderm treatments are made with synthetic hyaluronic acid (HA) that is designed to boost the body's natural supply of HA and collagen for supple, healthy skin. Talk to our experienced team about rejuvenating your face without the expense and time of cosmetic surgery with the Juvéderm family of dermal fillers. Our registered nurse and aesthetic coordinator, Allison Verheul, is happy to perform any of the following treatments:
Juvéderm XC and Vollure smooth moderate to severe lines on the face, such as parentheses lines and other wrinkles around the mouth and nose. The results usually last for around one year.
Juvéderm Ultra XC and Volbella add lift to the upper lip, lower lip, or both while reducing the appearance of fine lines on the lips. The results typically are visible for up to one year.
Schedule a Consultation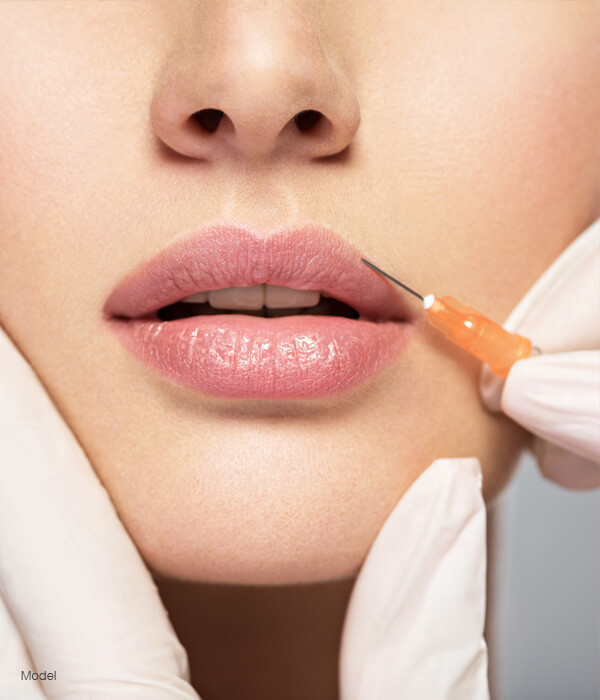 What Are The Benefits Of Juvéderm?
---
A JUVÉDERM treatment plan at Ellsworth Plastic Surgery offers a wide variety of benefits to remake and rejuvenate your look, like:
Smoothing lines and creases
Diminishing wrinkles
Contouring and lifting the face
Restoring age-related volume loss
Enhancing the lips and cheeks
Supporting skin health and collagen growth
Results look and feel natural
No downtime

"Kind and Thoughtful Surgeon"
---
Facebook Review:
"Dr. Ellsworth performed a Flap surgical procedure on me. I had a stage 4 isheal pressure ulcer that required removal of tissue to the bone… Dr. Ellsworth did a procedure on our 22 year old son to remove excess skin from his tummy after he lost 65 lbs."
– B.V. / Google / Jul 30, 2016
Google Review:
"If you're looking for a plastic surgeon who is attentive, professional and has genuine bedside manner, look no further… Dr. Ellsworth and his team of amazing PAs, nurses and front office staff were amazing. I am pleased and thrilled with my results!!"
– A.A.
Office Visit Review:
"Cannot recommend Dr. Ellsworth and his team enough. As a woman looking for good recommendations for a Mommy makeover… definitely go in for a consult with Dr. Ellsworth and his staff if you are shopping around for a plastic surgeon, you will NOT regret it!"
– K.M.
---
Read More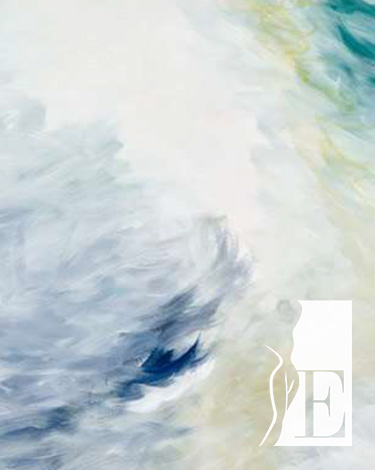 Who Is A Candidate For Juvéderm?
---
The ideal candidates for Juvéderm injectable fillers are women and men who have facial wrinkles and lines they want to improve. It can also help if you have naturally thin or age-related volume loss in your cheeks or lips. Juvéderm dermal filler treatments at Ellsworth Plastic Surgery are fantastic if you are looking to refresh the appearance of your face without the expense and downtime of facial plastic surgery (like facelifts, brow lifts, eyelid lifts, or lip implants).
How Is Juvéderm Performed?
---
Juvéderm injections typically only take about 15 – 30 minutes, depending on how many areas are being addressed. Your face will be cleaned and injection spots will be selected and marked. To decrease discomfort during the procedure, Juvéderm formulas contain a local anesthetic (lidocaine). After your treatment, you may continue your normal routine, but strenuous activity, such as exercise, should be avoided for at least 24 hours. You should be careful to not touch your face after your Juvéderm injections to avoid pushing the filler into unwanted areas.
What Can I Expect After Juvéderm?
---
You usually experience a noticeable improvement immediately after your Juvéderm injection, but you may also have mild swelling or bruising in the treated areas for around 7 – 10 days. The results of Juvéderm treatments usually can be seen for up to one year; some patients find that their improvements last longer after 2 – 3 years of treatments. Talk to our staff about when to book a touch-up or full injection session at Ellsworth Plastic Surgery to sustain your results.
Juvéderm FAQ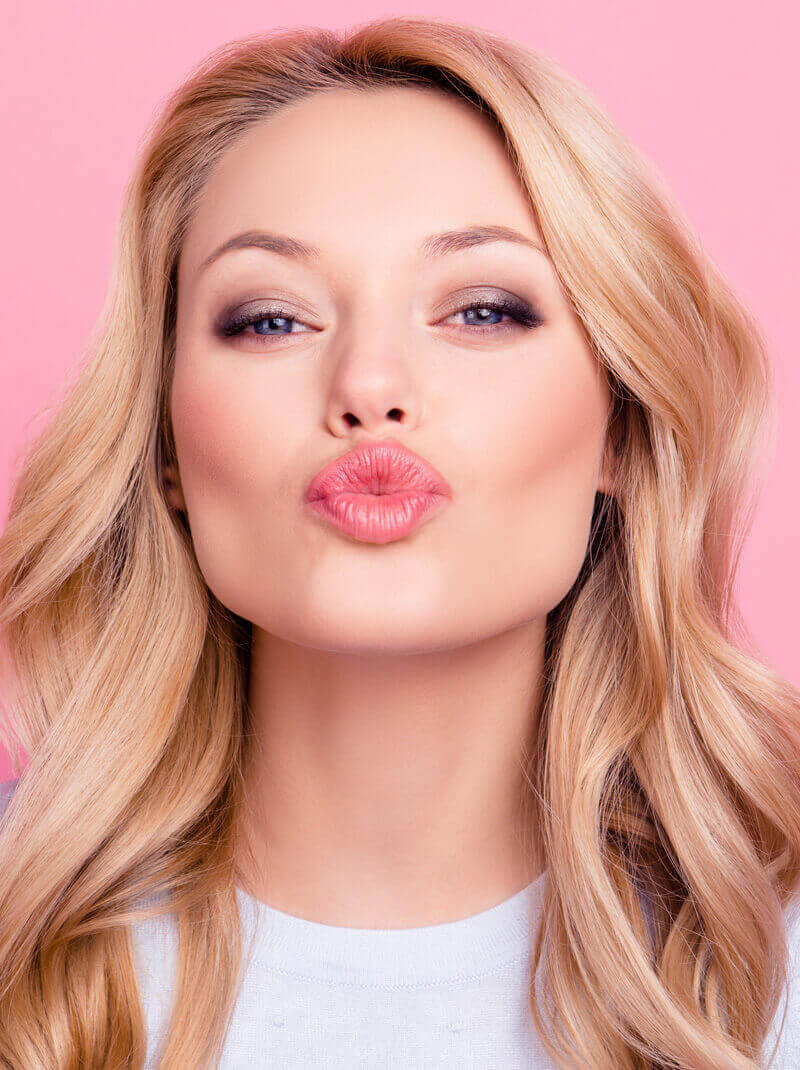 Models
Is JUVÉDERM safe?
Yes, JUVÉDERM is safe when performed by a skilled professional like Dr. Ellsworth. JUVÉDERM is made from hyaluronic acid, which is a substance that occurs naturally in the body. There have been no reports of serious side effects from JUVÉDERM injections, and the side effects that do occur are usually mild and temporary.
Do JUVÉDERM results appear natural?
Patients often choose JUVÉDERM because they want to look natural, not "done." Our skilled team at Ellsworth Plastic Surgery understands facial anatomy and how to place JUVÉDERM to achieve the most natural-looking outcomes. We also provide patients with detailed post-treatment instructions to help ensure their results are successful.
How do you prepare for JUVÉDERM treatment?
A consultation in Houston, TX, is the best way to prepare for JUVÉDERM treatment. This appointment provides an opportunity for you to ask questions, learn more about the procedure, and have your specific concerns addressed. We also assess your unique features to ensure that JUVÉDERM is right for your needs and goals.
Youthfully Smooth And Full
---
To rejuvenate the youthful smoothness and contours of your face, schedule a consultation for Juvéderm injectable dermal filler treatments at Ellsworth Plastic Surgery in Houston, TX. Each of the unique Juvéderm formulas is designed to correct common signs of aging. Allow our registered nurse and aesthetic coordinator, Allison Verheul, to meet your specific needs and goals for this proven, effective treatment.
Schedule a Consultation