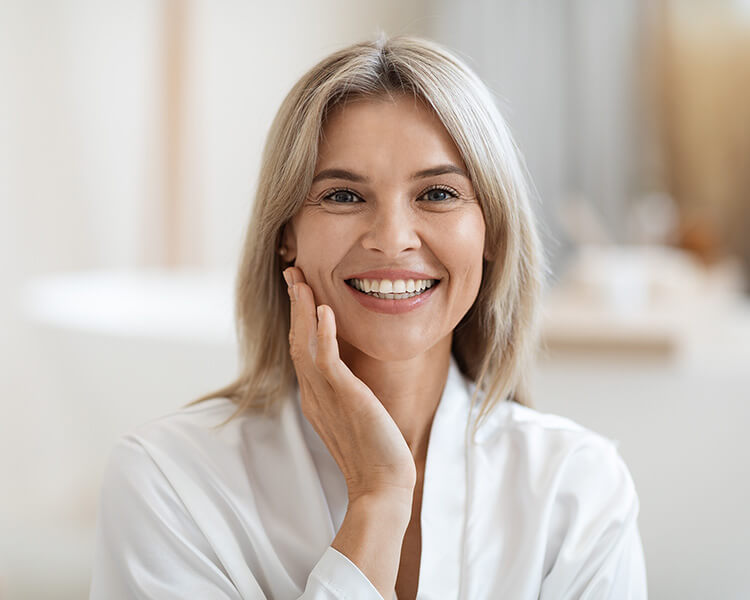 Model
Nonsurgical Skin Tightening in Houston, TX
---
If you want to improve the tautness and overall appearance of your skin without cosmetic surgery, consider nonsurgical skin tightening at Ellsworth Plastic Surgery.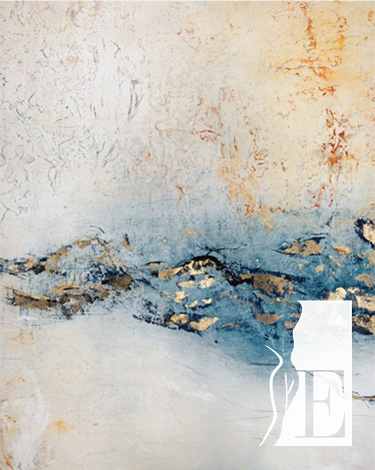 What Is Nonsurgical Skin Tightening?
---
When you are born, your body has a full supply of collagen and elastin that helps to make your skin smooth, soft, healthy, and resilient. In time, this supply of nutrients runs low and the skin of the face and body decreases in elasticity, leading to lines, wrinkles, and sagging skin. Utilizing advanced technology, nonsurgical skin tightening prompts the natural generation of collagen and elastin in the treated areas so you can have firmer, healthier skin. During the consultation, board-certified plastic surgeon Dr. Warren Ellsworth IV is pleased to offer nonsurgical skin tightening to patients wishing to tone the skin on their body or face without the expense and time of a lift surgery. Schedule a consultation with Dr. Ellsworth in Houston, TX to hear more about nonsurgical skin tightening.
Schedule a Consultation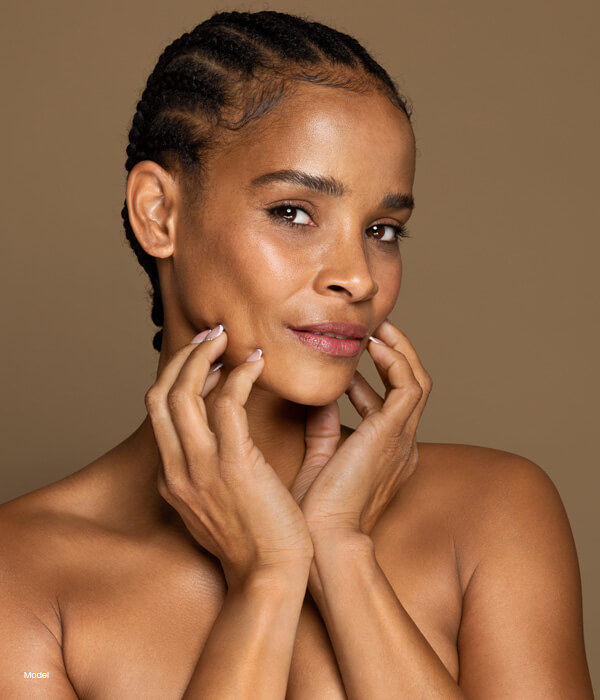 Who Is An Ideal Candidate For Skin Tightening?
---
Skin tightening surgery or "lift" procedures, like a facelift, remains the most effective method to correct sagging, loose skin. Nonsurgical skin tightening can help if you do not wish to undergo plastic surgery. Nonsurgical skin tightening treatments can be performed on most areas of the face and body, including the neck, stomach, arms, and thighs. The best patients for this procedure:
Are in good overall health
Are at or near a healthy, stable weight
Have mild to moderate skin looseness on the face or body
Have lines or wrinkles on the face or body
Want to boost the health and appearance of their skin

"Kind and Thoughtful Surgeon"
---
Google Review:
"Dr. Ellsworth performed a Flap surgical procedure on me. I had a stage 4 isheal pressure ulcer that required removal of tissue to the bone… Dr. Ellsworth did a procedure on our 22 year old son to remove excess skin from his tummy after he lost 65 lbs."
– B.V.
Office Visit Review:
"Cannot recommend Dr. Ellsworth and his team enough. As a woman looking for good recommendations for a Mommy makeover… definitely go in for a consult with Dr. Ellsworth and his staff if you are shopping around for a plastic surgeon, you will NOT regret it!"
– K.M.
Facebook Review:
"Recomiendo 100% al Dr. Ellsworth y todo el staff Que trabaja en sus equipo en especial Carina y Cecilia… Gracias una vez más por su ayuda, y excelente trabajo profesional."
– V.V.
---
Read More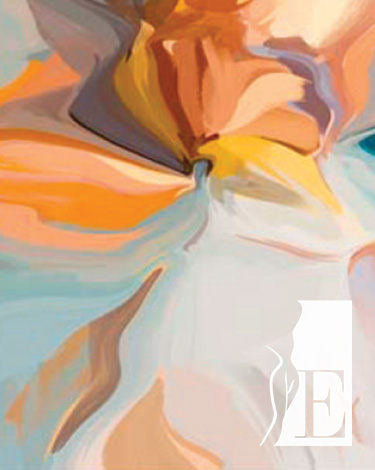 How Is Nonsurgical Skin Tightening Performed?
---
Ellsworth Plastic Surgery utilizes the advanced SkinTyte system to safely treat loose skin on the face, neck, and body. Before the process, the area(s) being treated will be cleaned to remove any oils, cosmetics, and lotions. Options for local anesthesia can be discussed if you want, but most patients find that any mild discomfort during the laser treatment is short-lived and easy to tolerate. After your skin is prepared, a special handpiece will be passed evenly over the skin multiple times for the most effective treatment.
SkinTyte delivers infrared energy deep into the dermis while protecting the surface of your skin. The energy prompts the body's natural healing properties to produce collagen and elastin, which tightens and firms the skin. The procedure can take about 30 – 90 minutes, depending on the size and number of areas being treated. After the procedure is over, you will be able to leave and resume your regular activities.
What Should I Expect Following My Procedure?
---
After your nonsurgical skin tightening session, the treated areas may be somewhat red or swollen. This is typical and should heal on its own within 2 – 3 days. During your initial consultation, Dr. Ellsworth will go over the best ways to care for your skin after your procedure, such as keeping the skin moisturized and protected from sun damage. Most patients will not see visible results immediately after the treatment. Since the collagen and elastin production is a gradual process, you can see the final results of your treatment about 2 – 6 months after the procedure. However, these results should be long-lasting and improve the overall health and appearance of your skin. You may want multiple treatments to get the ideal outcome. During your consultation, Dr. Ellsworth will help you create your unique treatment plan based on your needs and goals.
Nonsurgical Skin Tightening FAQS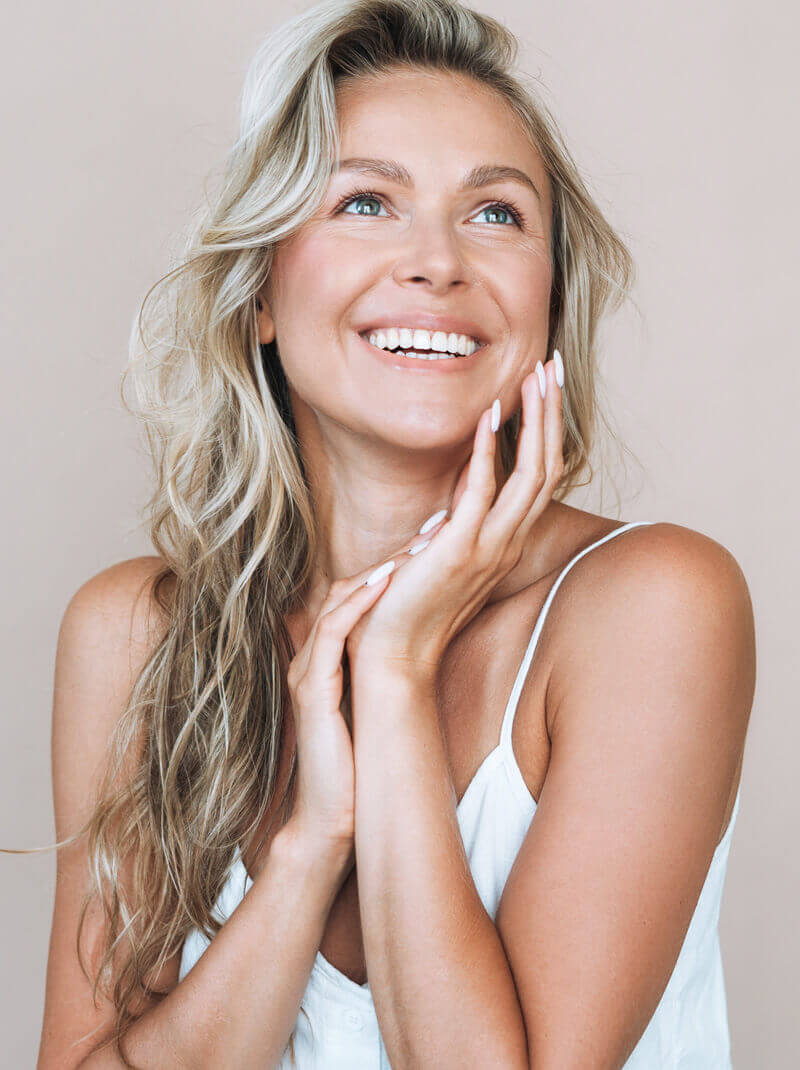 Model
Should I get surgical or nonsurgical skin tightening?
Nonsurgical skin tightening is a great option for people with mild to moderate loose skin on the face and body. While plastic surgery may be better for severe sagging or hanging skin, it does involve incisions and an extended amount of time in recovery. Ellsworth Plastic Surgery is proud to offer nonsurgical options with little to no postoperative care and minimal risk of complications.
Will my results look natural?
If you are looking for a more natural and young-looking appearance, nonsurgical skin tightening would be an ideal choice. This procedure tightens the skin without creating dramatic changes in the face or body that may appear fake or forced. Dr. Ellsworth is experienced with this cosmetic treatment and will take the time to discuss expected results with you.
How can I make results last?
Patients in Houston, TX, can make their results last for years to come with the right at-home care. We recommend using sunscreen to protect your sensitive skin from harmful UV rays, eating a balanced diet and maintaining your weight, and drinking water daily to keep your skin hydrated. Patients can also ask about our other options for skin rejuvenation.
Keep It Tight
---
If you want to keep your skin firm and tight as long as possible without going under the knife, schedule an appointment with Dr. Ellsworth to find out more about nonsurgical skin tightening. An effective, noninvasive treatment that needs no downtime after the session, nonsurgical skin tightening can help you improve the health and tone of your skin when you see the earliest signs of wrinkles, lines, and looseness. Get a personalized treatment plan for nonsurgical skin tightening during your consult at Ellsworth Plastic Surgery in Houston, TX.
Schedule a Consultation