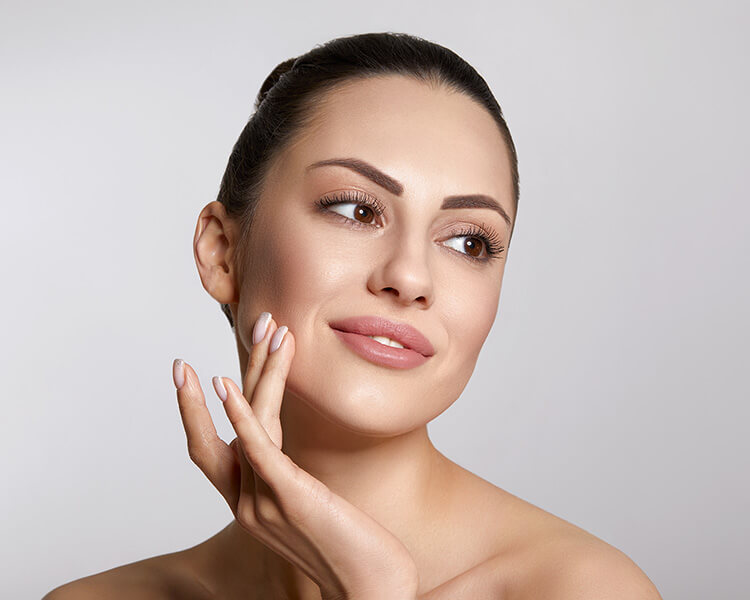 Model
Restylane® in Houston, TX
---
Ellsworth Plastic Surgery offers a wide range of filler injections to help correct signs of aging, addressing lost volume, lines, and wrinkles.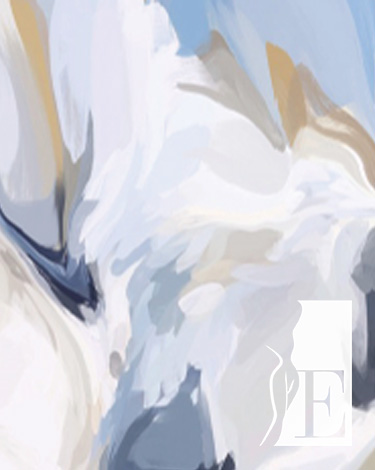 What Is Restylane?
---
Restylane is one of the most popular brands of injectable dermal fillers because it treats many concerns with different formulas for results that last. It is made with a synthetic version of the body's natural hyaluronic acid (HA), giving the skin a natural, softer look that is more supple and full. A personal treatment plan can correct mild to severe facial lines and wrinkles, as well as add volume to the cheeks and lips. Ellsworth Plastic Surgery carries many Restylane injectables, including:
Restylane: Corrects facial wrinkles and folds
Restylane Defyne: Treats moderate to severe smile and laugh lines
Restylane Lyft: Adds volume and lift in the cheeks
Restylane Refyne: Treats light to moderate smile and laugh lines
Schedule a Consultation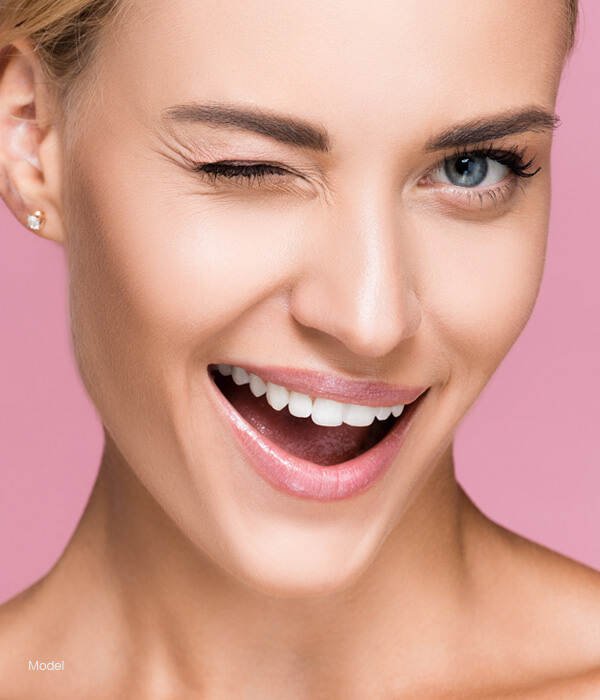 What Are The Benefits Of Restylane?
---
A fully-customizable Restylane treatment plan allows you to target specific aesthetic issues for great results with excellent benefits like:
Offering multiple treatment formulations
Smoothing lines, creases, and wrinkles
Restoring volume loss
Adding volume to the lips and cheeks
Contouring the face
Achieving a refreshed, more youthful look
Supporting skin health
Creating natural-looking, long-lasting results
No downtime
No animal products

"Kind and Thoughtful Surgeon"
---
Facebook Review:
"Recomiendo 100% al Dr. Ellsworth y todo el staff Que trabaja en sus equipo en especial Carina y Cecilia… Gracias una vez más por su ayuda, y excelente trabajo profesional."
– V.V.
Google Review:
"If you're looking for a plastic surgeon who is attentive, professional and has genuine bedside manner, look no further… Dr. Ellsworth and his team of amazing PAs, nurses and front office staff were amazing. I am pleased and thrilled with my results!!"
– A.A.
Office Visit Review:
"Cannot recommend Dr. Ellsworth and his team enough. As a woman looking for good recommendations for a Mommy makeover… definitely go in for a consult with Dr. Ellsworth and his staff if you are shopping around for a plastic surgeon, you will NOT regret it!"
– K.M.
---
Read More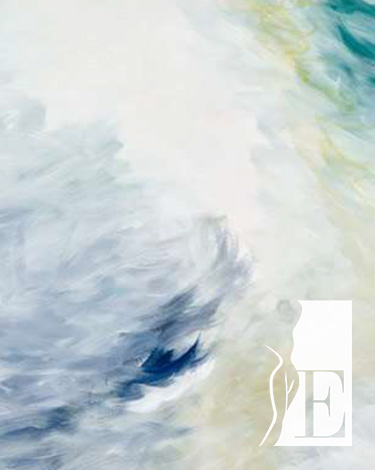 Who Is A Candidate For Restylane?
---
Restylane dermal fillers are great for any person over the age of 21 who would like to refresh their appearance. Since it has several formulas, your treatment plan will be personalized to meet your needs. Restylane can help you address initial signs of aging, including fine facial lines, or increase the volume in your lips and cheeks. It can also treat severe wrinkles, like laugh lines, frown lines, Crow's feet, nasolabial folds, marionette lines, and more. Certain formulas have the anesthetic lidocaine so you should disclose any known allergies during your consultation with our team to avoid a reaction.
How Is Restylane Performed?
---
Restylane treatments take place inside the office at Ellsworth Plastic Surgery and are given by our registered nurse and aesthetic coordinator, Allison Verheul. A numbing cream can be applied for increased patient comfort if desired. The filler is injected into your skin through a fine-gauge needle and then massaged so it fills the needed areas. Multiple injections will be followed by a cold, gentle compress to reduce swelling. Each Restylane filler is administered with the same technique but on different targeted areas of the face based on your specific needs and cosmetic goals.
What Can I Expect After Restylane?
---
When your Restylane treatment is finished, you can return to normal activities. Your recovery period will depend on what is being treated so talk to your injector about what to expect. The injection sites will appear slightly red and swollen, but this typically goes away within a day. Bruising can occur, but this can usually be concealed with makeup. It is recommended that you avoid strenuous activity for a day, and you should sleep upright for at least one night. Most patients will see some improvements immediately after the procedure, but it usually takes 1 – 2 weeks before the final results appear. Restylane treatments typically last around a year, depending on the exact product used.
Restylane FAQ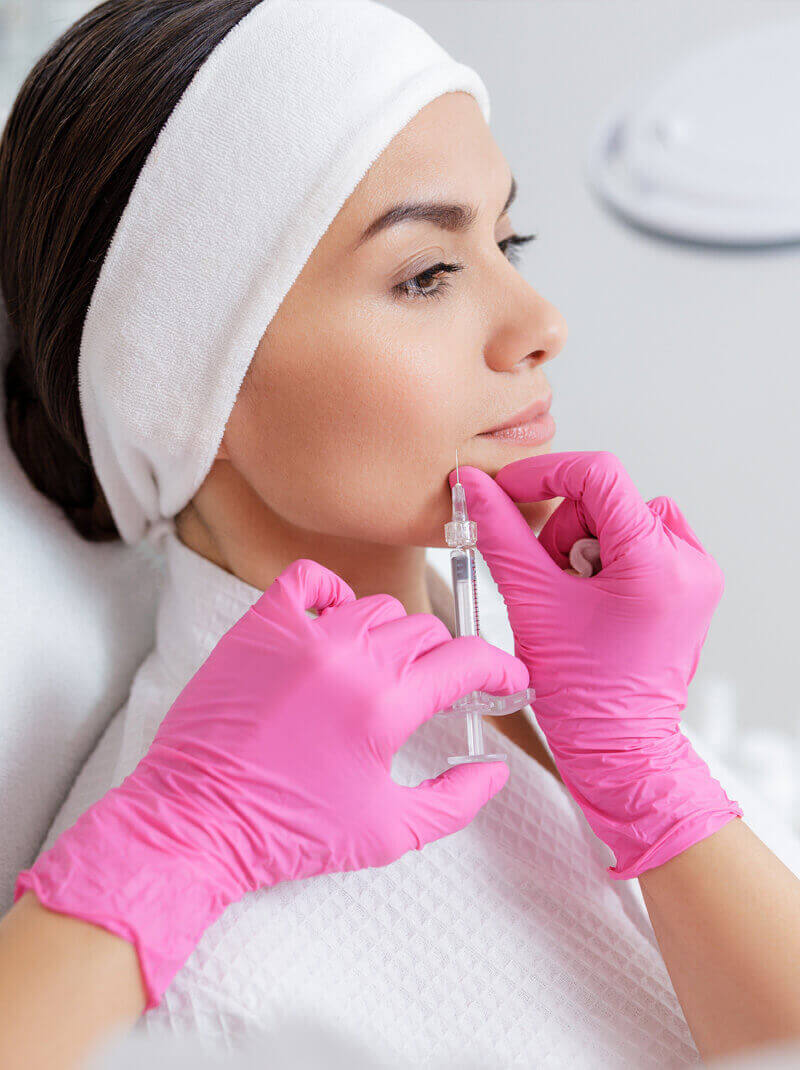 Models
What are the common uses for Restylane?
Restylane has many products that are each designed to make you appear refreshed but still natural. In your consultation, your injector will explain the different Restylane formulas and decide which one fits your goals. Restylane Lyft, Defyne, and Refyne correct mild, moderate, or deep lines, wrinkles, and folds. Restylane Silk and Lyft increase volume in the cheeks, lips, and hands.
How often do I need to come back for a touch-up?
Typically, Restylane results last between 6 – 18 months. Your results will vary depending on which formula is used, where it is injected, and other factors. In your initial consultation, your injector will create your injection plan, which will include how often you should schedule appointments for treatments to refresh your appearance.
Do Restylane injections hurt?
There may be some discomfort as the fine needle is injected under your skin. Before your treatment, we can apply a numbing ointment to help minimize your discomfort. Following your treatment, a cold compress will be applied to minimize swelling and bruising.
Soften Lines And Wrinkles
---
Rejuvenate your face with a simple and easy cosmetic procedure. Restylane is a popular treatment at Ellsworth Plastic Surgery, filling in lines and wrinkles or adding volume to create a softer, radiant complexion. Call our Houston, TX office to make a consultation with our registered nurse and aesthetic coordinator, Allison Verheul, to learn more info about Restylane and other available procedures.
Schedule a Consultation