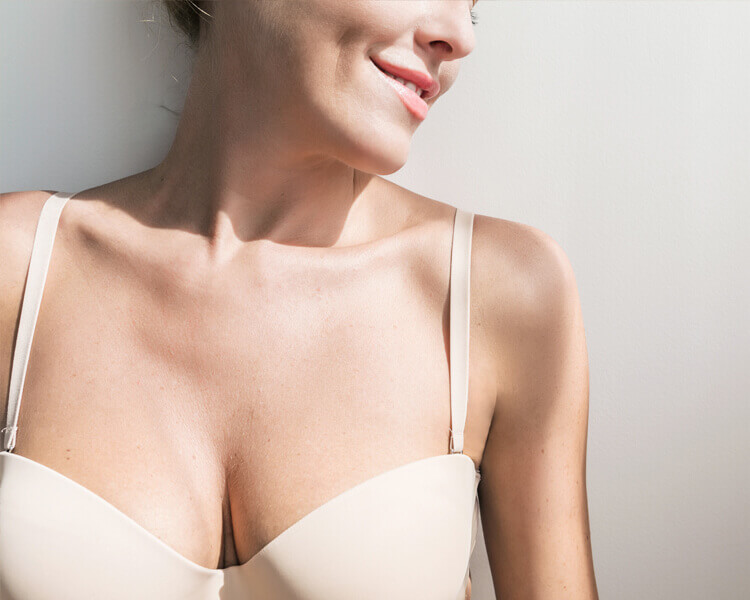 Model
Breast Augmentation in Houston, TX
---
Known as one of the most popular cosmetic surgeries in the U.S., breast enhancement grants women who are unhappy with their breast size numerous options for improvement.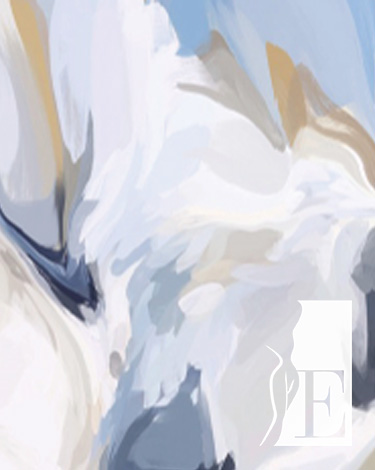 What Is Breast Augmentation?
---
Breast augmentation surgery adds volume to the breasts to make them appear fuller and more proportionate. Plastic surgeon Dr. Warren Ellsworth IV is trained to meet your unique needs as he performs many breast augmentations year-round. Cosmetic options include breast implants or fat grafting to enhance breast shape and size to produce the balanced outcome you want. During your consultation at Ellsworth Plastic Surgery in Houston, TX, Dr. Ellsworth will address your concerns and desires and provide you with all of the options available while also tailoring a surgical plan to exceed your goals.
Schedule a Consultation
View Actual Patient Results
Individual results are not guaranteed and may vary.
---
Breast Augmentation Patient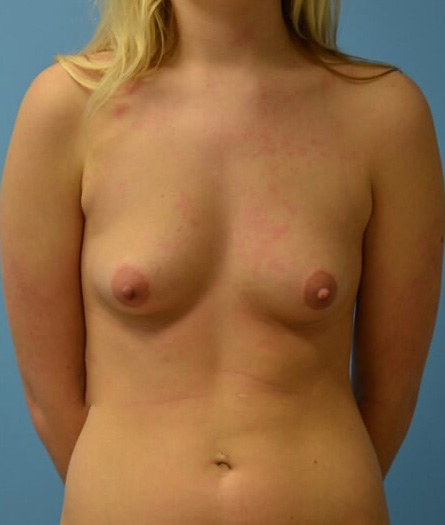 Before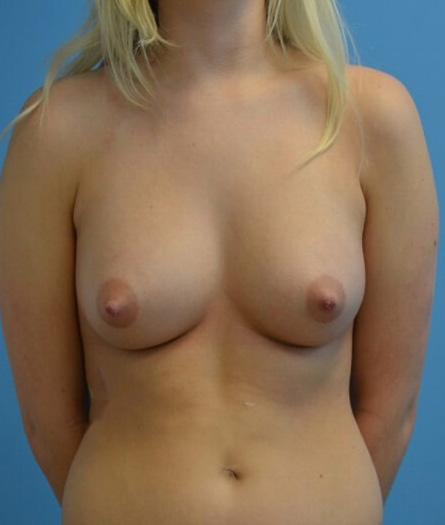 After
Breast Augmentation Patient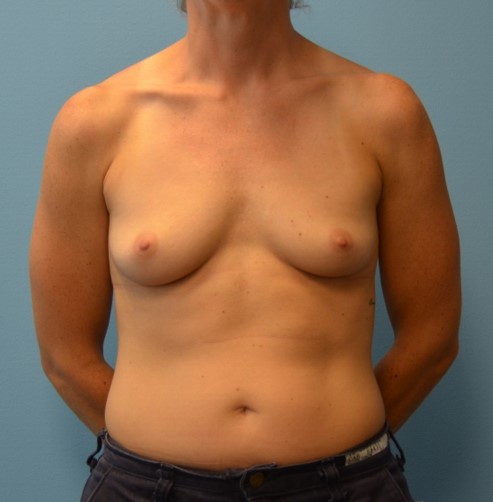 Before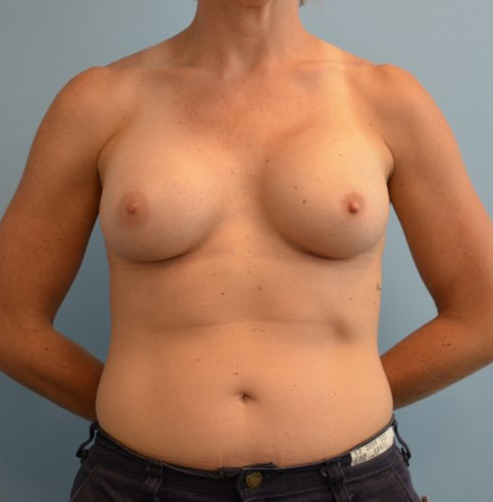 After
---
View More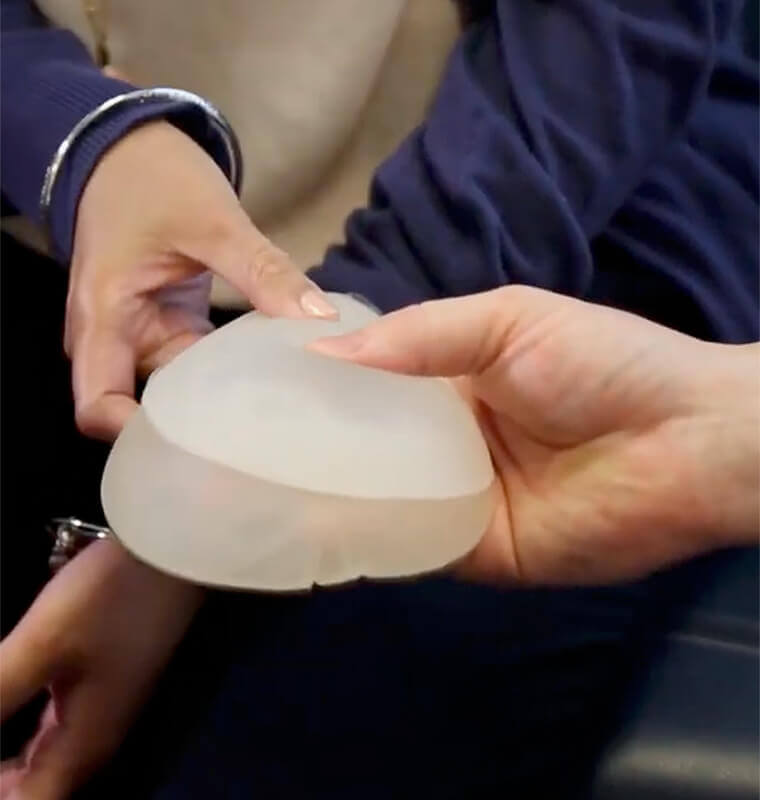 What Types of Breast Implants are Used?
When you are in your consultation with Dr. Ellsworth, the correct implant will be chosen based on your body frame as well as your desired outcome. Breast implants come in varying sizes and profiles, as well as shapes and textures — all of which are taken into consideration in order to achieve the desired outcome. Today, the most commonly chosen breast implants are saline or silicone, both widely chosen and approved to use by the FDA (Food and Drug Administration). It is important to mention that women considering saline breast implants must be at least 18 years of age, while patients must be at least 22 years of age in order to receive surgery with silicone. Two other types of augmentations include gummy bear implants and an autologous approach through fat grafting. Aside from the type of augmentation chosen, there are other notable factors to consider.
What Should My Breast Size Be?
Implant size is chosen based on the number of CCs of silicone or saline used. To choose the correct amount, Dr. Ellsworth will decipher how much original tissue exists and the size you wish to attain. During surgery, it is common for Dr. Ellsworth to temporarily switch out multiple implants to get an idea of a better fit.
What Shape Should My Breasts Be?
Breast implants are produced in either a round or teardrop shape. Both shapes are commonly used; however, the majority of our patients choose a round shape. It often appears more natural and adds a fullness to the top portion of the breast that many patients want.
What Is the Best Breast Profile?
Breast implant profile references the projection. Meaning, this is what you see from the side view. The most common projections include a profile that ranges from low to extra high.
Making Your Choices
These options may seem overwhelming, but choosing the right implant is easy once the objectives are discussed during the consultation. These considerations, paired with the skill of Dr. Ellsworth, make certain the right outcome is achieved.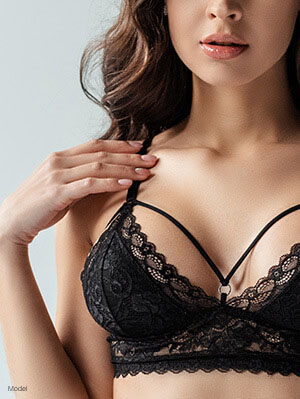 What Are the Benefits of Breast Augmentation?
---
Small or asymmetrical breasts can be a source of insecurity for many women. Breast augmentation can provide fuller breasts that are more proportionate to the rest of your body, resulting in a balanced and aesthetically pleasing figure.
Additionally, breast augmentation can improve your quality of life by increasing your confidence. Patients love working with our team because we provide honest and compassionate care while still delivering gorgeous outcomes.

"Kind and Thoughtful Surgeon"
---
Google Review:
Precise professional, master of body perfections. kind and thoughtful bedside manner and compassion with every explanation. Amazing ❤️
Google Review:
Precise professional, master of body perfections. kind and thoughtful bedside manner and compassion with every explanation. Amazing ❤️
Google Review:
Precise professional, master of body perfections. kind and thoughtful bedside manner and compassion with every explanation. Amazing ❤️
---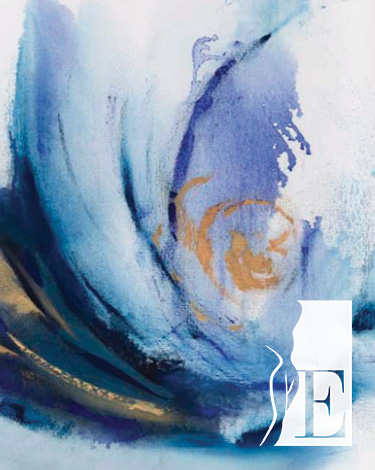 Am I a Candidate for Breast Augmentation?
---
The choice to undergo breast augmentation surgery is personal. If you are considering this surgery, it is important you do it for yourself. You should be healthy and at a normal weight with breasts that are formed and be the right age to receive implants. If you are dissatisfied with the aesthetics of your breasts because they look flat, you may benefit from this surgery. In addition, if your breasts have been affected by age, pregnancy, or weight loss, this surgery can bring them back to life with increased volume. It is also a welcomed answer if you weight train or have limited native breast tissue.
How Is Breast Augmentation Performed?
---
Incision type, as well as implant placement, are factors that will need to be made prior to surgery. During the procedure, an incision is created, and then the chosen implant will be slipped into its position. There are a couple of methods that may be applied for implant placement. These include either submuscular placement (under the pec muscle) or submammary/subglandular placement (over the pec muscle). Where to place the implant is based on numerous factors, including the size and type of implant, plus the opinion of Dr. Ellsworth. Regardless of the incision type, scarring is usually minimal. Implant placement is determined based on your body type, implant size, and lifestyle.
What Results Can I Expect After Breast Augmentation?
---
Cosmetic breast surgery is performed as an outpatient surgery using general anesthesia. After completing the incision, the chosen implant will be placed through the incision and deposited into a surgically created pocket, and then fitted into its proper position. Following the placement of the implant, the incision is closed with sutures or surgical adhesives. All patients will be taken into a recovery area and monitored before being released. You will be sent home wearing a medical sports bra to assist with swelling. Within a few days, the swelling will start to dissipate, and the breasts will begin to feel normal as they get used to their new position. Most patients can resume normal activities within several days; however, exercise should be avoided for approximately 6 – 8 weeks. Breast augmentation surgery produces beautiful outcomes that look and feel normal. In most cases, this treatment can be life-changing for many individuals, allowing them the chance to feel more confident.
Breast Augmentation FAQs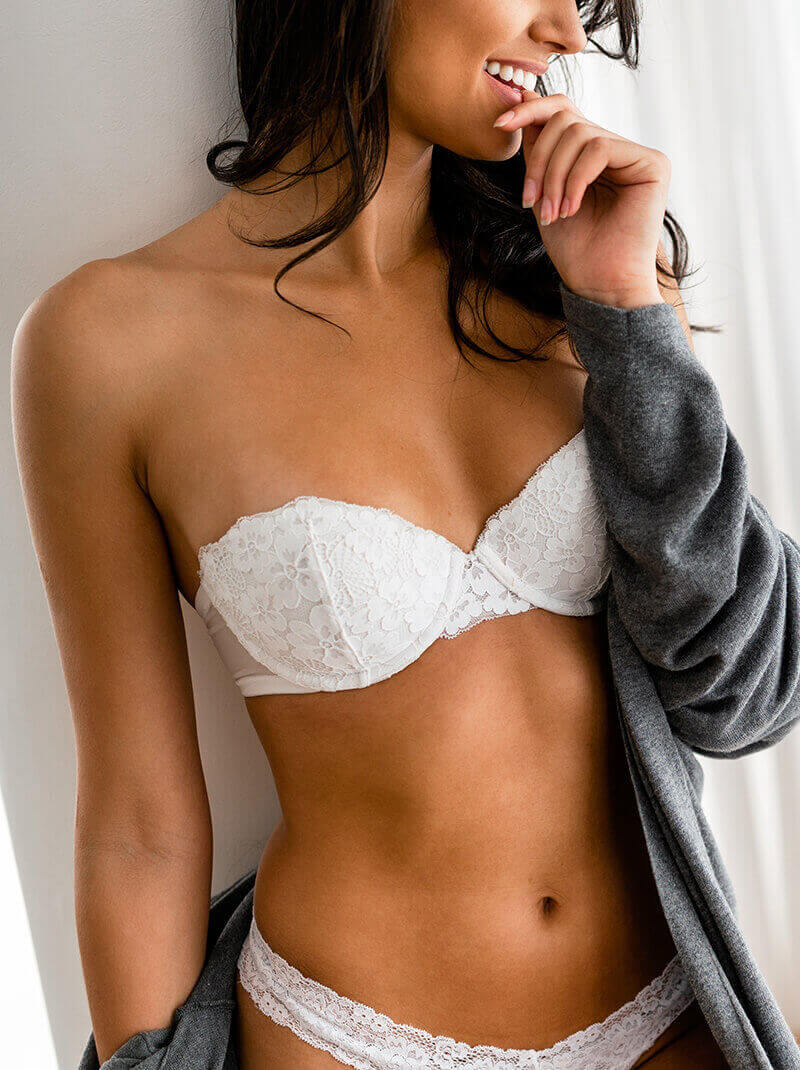 Model
How much does breast augmentation cost?
The total price for breast augmentation will vary depending on your choices and if you are having any other surgeries at the same time. As soon as your treatment plan is made, Dr. Ellsworth will go over estimated costs as well as financing options. To ensure your results match your goals and last a long time, it is better to focus on quality over costs.
Do I need a breast lift or augmentation?
Your plan might include breast augmentation, a lift, or both. Breast lift surgery removes loose skin and raises the breasts, while augmentation addresses the size and shape. In your consultation with Dr. Ellsworth, he will listen to your needs and goals before discussing your treatment options. An augmentation and lift are often a part of a mommy makeover to rejuvenate the breasts after pregnancy and breastfeeding.
Can I breastfeed with implants?
If you might want to breastfeed after augmentation surgery, be sure to tell Dr. Ellsworth during your consultation. It's usually possible to breastfeed after augmentation surgery with the right surgical technique and placement. Pregnancy and breastfeeding can alter your results, so it is best to wait until after you are done having children to get breast augmentation.
Can I have my implants removed?
You may decide at some point that you would like to replace or remove your implants. If this happens, Dr. Ellsworth can perform breast revision surgery. During the revision surgery, your old implants can either be replaced with new implants or simply removed. If you choose to have your implants removed, you may need to have a breast lift since larger implants may stretch your skin. If you have any concerns or questions after your breast augmentation surgery, schedule a consultation at Ellsworth Plastic Surgery to learn more about your options.