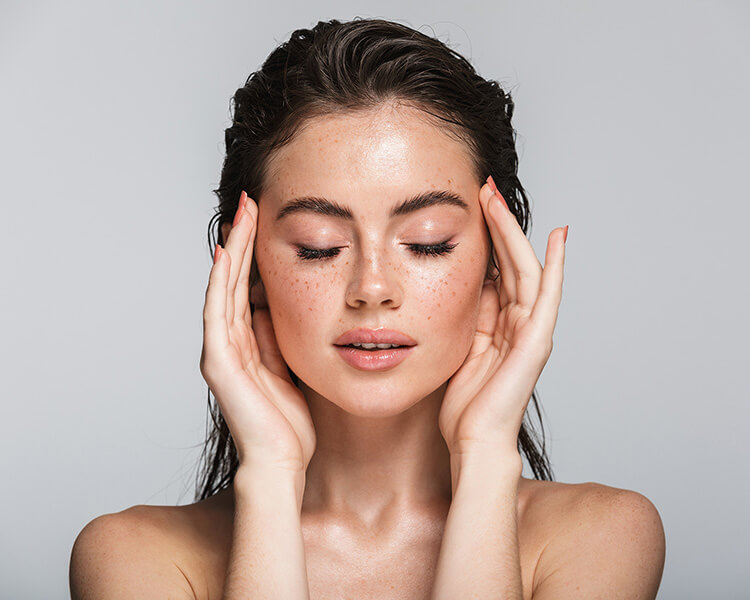 Model
IPL in Houston, TX
---
IPL photofacial is a rejuvenating skin treatment for adult women and men with hyperpigmentation concerns on their face and neck.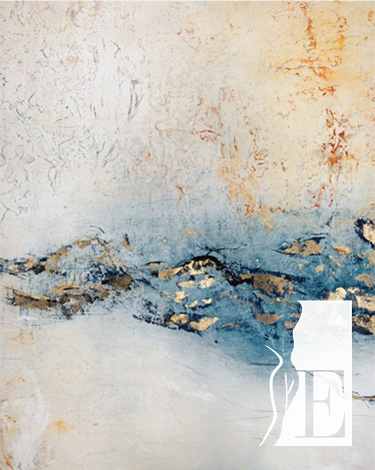 What Is An IPL Photofacial?
---
If you are concerned about how your complexion looks because of sun damage or dark spots, Ellsworth Plastic Surgery can offer you a skin examination at our Houston, TX office to see if you'll benefit from intense pulsed light therapy (IPL). IPL may not be an invasive procedure, but it can be very effective and produce impressive results. Board-certified plastic surgeon Dr. Warren Ellsworth IV sends intense wavelengths of light that raise the temperature of the skin just enough to start the natural regeneration process and boost collagen production. In time, you should see a healthier layer with an even tone and fewer spots.
Schedule a Consultation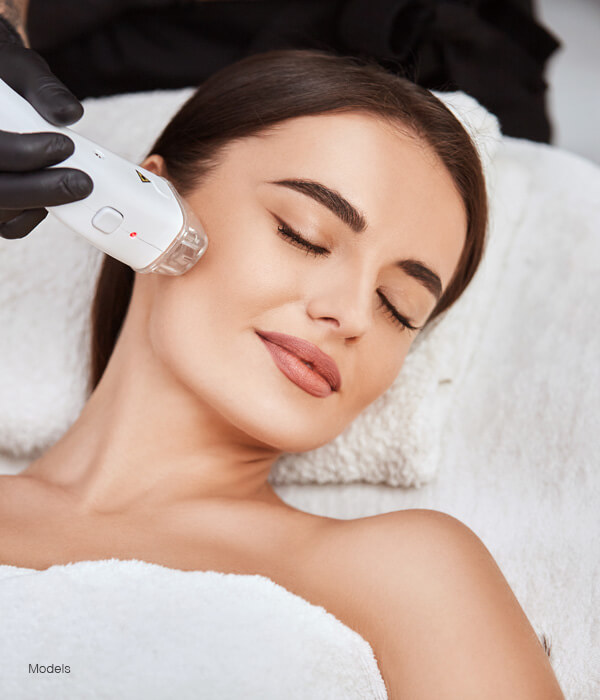 What Are The Benefits Of An IPL Photofacial?
---
An IPL photofacial at Ellsworth Plastic Surgery offers a wide variety of benefits to refresh and rejuvenate your skin, including:
Reduces wrinkles, lines, and signs of aging
Diminishes skin imperfections, spots, veins, discoloration, and more
Improves sun damage
Kills acne-causing bacteria
Works on multiple body areas
Encourages new collagen and elastin growth
Supports skin health
Enhances skin tone and texture
Treatments are quick and easy
Can be paired with other treatments to boost results

"Kind and Thoughtful Surgeon"
---
Office Visit Review:
"Cannot recommend Dr. Ellsworth and his team enough. As a woman looking for good recommendations for a Mommy makeover… definitely go in for a consult with Dr. Ellsworth and his staff if you are shopping around for a plastic surgeon, you will NOT regret it!"
– K.M.
Facebook Review:
"Recomiendo 100% al Dr. Ellsworth y todo el staff Que trabaja en sus equipo en especial Carina y Cecilia… Gracias una vez más por su ayuda, y excelente trabajo profesional."
– V.V.
Google Review:
"If you're looking for a plastic surgeon who is attentive, professional and has genuine bedside manner, look no further… Dr. Ellsworth and his team of amazing PAs, nurses and front office staff were amazing. I am pleased and thrilled with my results!!"
– A.A.
---
Read More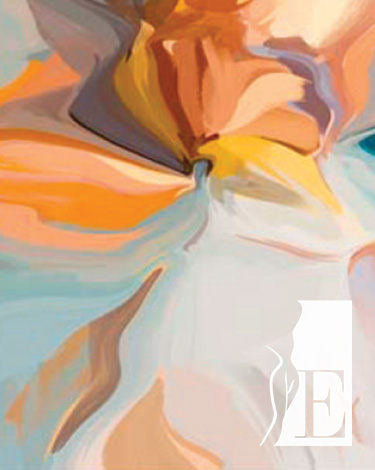 Who Is An Ideal Candidate For An IPL Photofacial?
---
A photofacial works deep within the layers of your skin to correct many complexion problems (especially sun spots and brown lesions) with little or no recovery time. The best candidates for IPL treatments at Ellsworth Plastic Surgery may have many issues with their skin, including sun damage, rosacea, hyperpigmentation (brown spots), rough texture, large pores, flushing, melasma, age and sun spots, or dilated capillaries. Dr. Ellsworth will assess your skin to see if you are a candidate for a photofacial during your private consultation.
How Is An IPL Photofacial Performed?
---
An IPL photofacial is completed inside our Houston, TX office in about 20 – 30 minutes in one of our treatment rooms if performed alone. To start the procedure, the technician will clean and dry the skin to be treated before covering your eyes with special shields. The IPL photofacial is administered using a handheld device that passes over the skin while emitting pulses of laser energy. While most patients will feel some discomfort during the IPL photofacial, it is generally tolerable for the fast treatment time.
What Should I Expect After An IPL Photofacial?
---
There is no recovery time associated with an IPL, but you will leave your appointment with your skin a little pink and swollen. This will subside on its own in several hours — it can be concealed with makeup if you want. Ellsworth Plastic Surgery suggests patients apply an ointment on the treated skin to decrease irritation and speed healing. It also helps to take an anti-inflammatory medication to help reduce swelling. Over the next several days, the blemishes that rested under the skin will come to the surface and then begin to flake off. It's very important to keep your skin protected from the sun at all times after an IPL and not pick at the flaking skin. While you should see some results after the first session, your skin will attain the best results after several IPL photofacial sessions. Dr. Ellsworth recommends approximately 3 – 6 treatments done around once a month.
IPL Frequently Asked Questions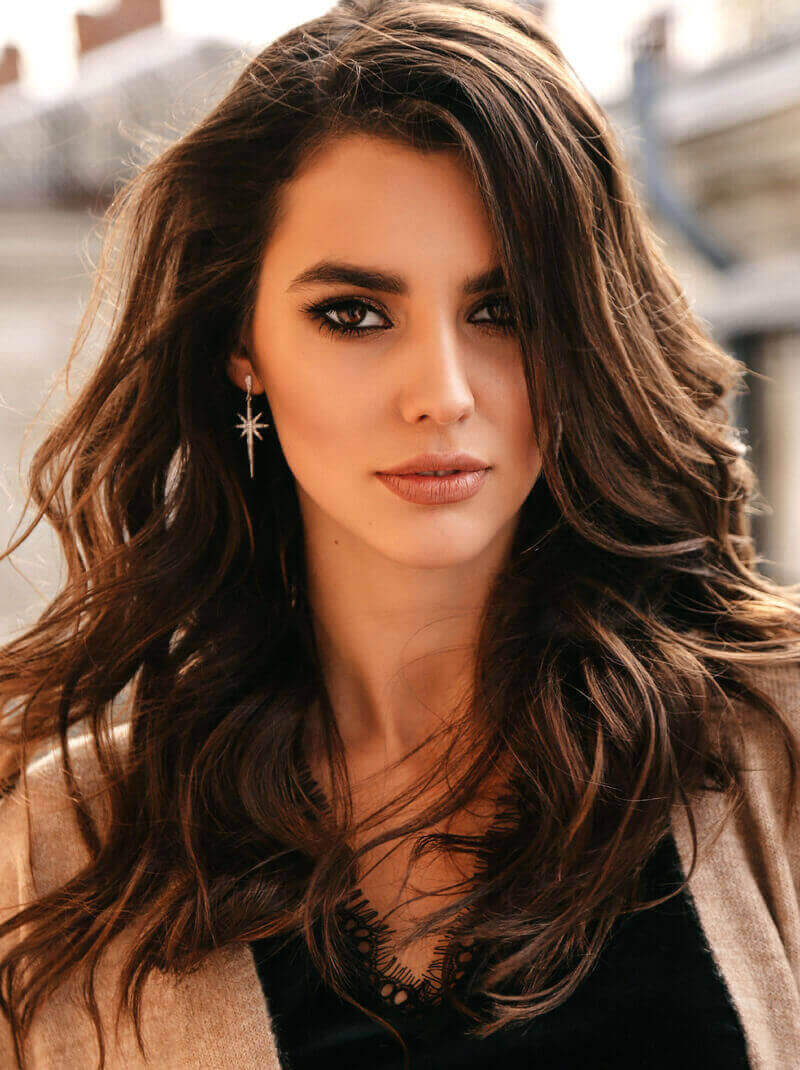 Model
Does IPL provide immediate results?
Some improvements are noticeable after your first session, but it takes several appointments at Ellsworth Plastic Surgery before you see the full results. It takes time for your skin to adjust and heal after IPL treatment. We recommend a series of 3 – 6 sessions based on your skin's overall condition and health.
What can I do to prepare for IPL?
Avoid sun exposure and tanning beds prior to your appointment. Wear sunscreen (SPF 30 or higher) when you are outdoors. This minimizes your risk of complications like skin damage and scarring. Dr. Ellsworth may provide further instructions during a consultation.
What kinds of results does IPL achieve?
IPL treats all kinds of skin damage that make you appear older and more tired. Our technology in Houston, TX, can reduce brown spots, acne scars, redness, and uneven skin tone. Now you can feel comfortable and confident in your appearance with IPL treatment.
Get Your Glow Back
---
You probably didn't worry too much about your skin when you were young, but now that environmental damage, such as spots and other blemishes, are becoming visible, you now may be interested in procedures that fix your skin. We invite you to learn more about IPL photofacial treatments by calling our Houston, TX office and scheduling a skin assessment with Dr. Ellsworth. With IPL photofacial treatments at Ellsworth Plastic Surgery, we can go deep within the layers of skin to help restore a radiant glow and a healthy complexion.
Schedule a Consultation