Blog
Posted December 17, 2020 in Breast Implant Illness, Breast Implants | 3 minute read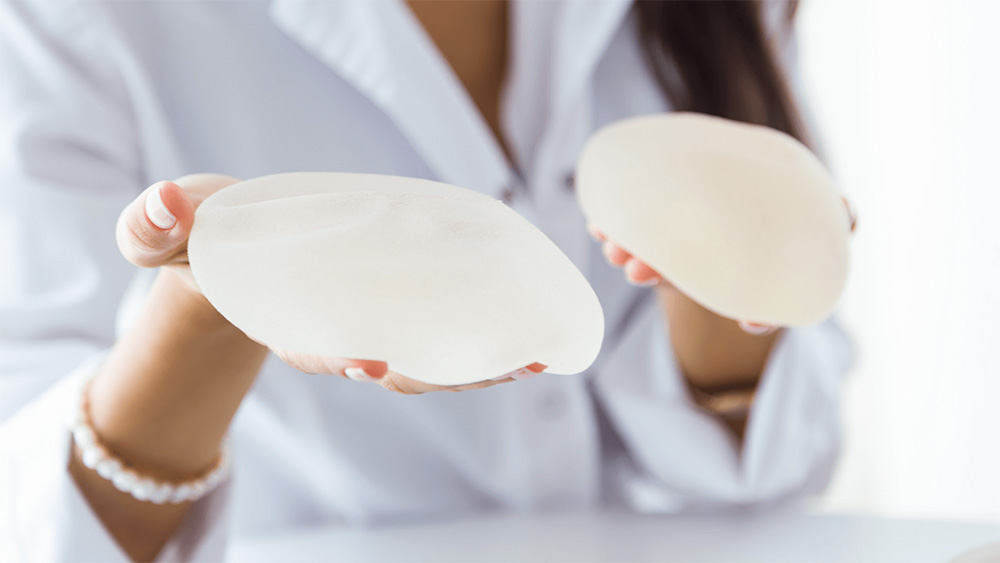 Breast augmentation surgery has helped countless women feel comfortable and confident in their bodies. Even though breast implants are safe medical-grade devices, board-certified plastic surgeon Dr. Warren Ellsworth still informs patients about the risks and potential complications after surgery. For example, a rupture can occur when the breast implant loses integrity due to age or trauma.
So, what can cause a breast implant to rupture, and how do you fix it? Although implant rupture is not a desirable situation, it can be addressed through breast revision surgery. When you visit Ellsworth Plastic Surgery for an assessment, we can review your questions and concerns together. If you live in Houston, West Houston, or Katy, TX, call us to schedule your appointment.
Breast implant safety
Breast implants come in a range of sizes and materials. Saline and silicone implants are widely available and approved by the FDA for use in breast augmentation. When patients carefully choose their breast implants, they can achieve safe and long-lasting results. During your initial assessment in Houston, TX, Dr. Ellsworth can help you pick implants that meet your needs and body type. It is critical that a board-certified plastic surgeon guides each patient through the implant choice process to ensure a safe and successful outcome.
What can cause a breast implant to rupture
An implant rupture occurs when the outer silicone shell tears or opens. In silicone implants, the leak is slow and gradual, often unnoticed at first. Since saline solution is a liquid, it tends to exit the implant more quickly and is noticeable almost immediately. So, what can cause a breast implant to rupture?
Trauma or damage to the breast tissue
Aged breast implant
Capsular contracture (the tightening of the capsule around the breast tissue)
Signs of breast implant rupture
With a silicone implant, you may not notice a rupture or change in your breast for a long time. The good news is that the silicone material stays in the breast pocket and does not cause any harm. A saline implant rupture is much more noticeable since they deflate or lose volume immediately. The saline is naturally absorbed by the body as the implant decompresses.
Some signs of breast implant rupture include asymmetry or a flat, misshapen breast. Others may notice breast discomfort or changes in nipple sensation. If you live in Houston, West Houston, or Katy, TX, and experience changes to your breast tissue, contact us right away. We can determine if you have a rupture and provide steps to correct the issue.
What to do if a breast implant ruptures
Patients are more than welcome to visit Ellsworth Plastic Surgery for breast revision, even if we did not perform your original breast augmentation. Our goal is to help you achieve safe and natural outcomes. During revision surgery, Dr. Ellsworth removes and replaces the ruptured implants. In many cases, patients choose to have similar implants inserted to achieve their original results. However, it is possible to choose a different size or leave the implants out altogether.
Breast revision surgery in Houston
If you think you are showing signs of breast implant rupture, it is important to get help right away. Dr. Warren Ellsworth is an experienced plastic surgeon with a specialty in breast and cosmetic procedures who can answer your questions and make sure you are fully informed. If you are in the Houston, West Houston, or Katy, TX, area and want to learn more about breast implants, contact Ellsworth Plastic Surgery. We are proud to provide a range of information and resources to patients.