Blog
Posted July 13, 2021 in Implant Replacement | 3 minute read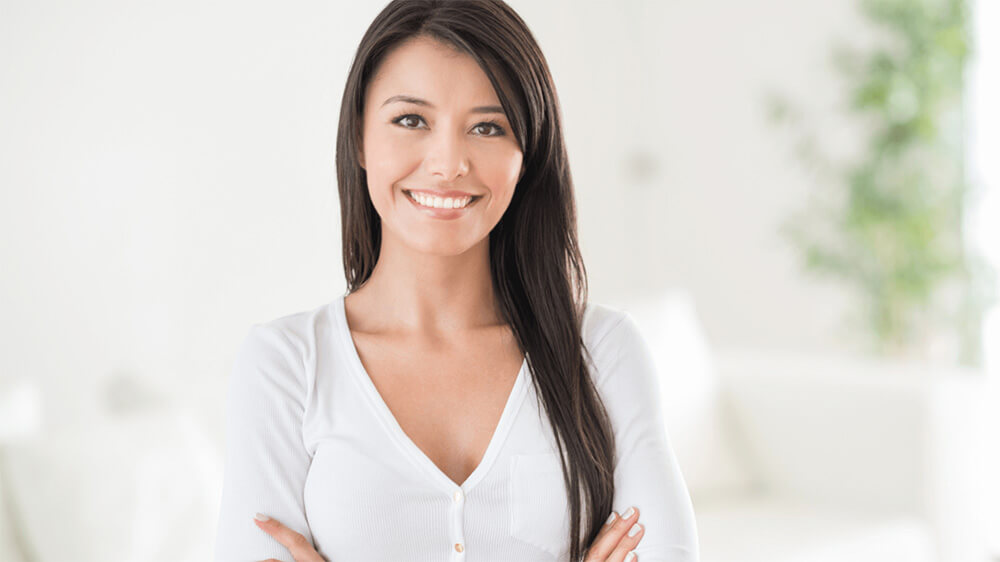 Breast augmentation uses materials like saline or silicone implants to enhance the appearance of the breast. They are usually recommended for women with a small amount of natural tissue or those who want to restore volume after pregnancy and breastfeeding. Board-certified plastic surgeon Dr. Warren Ellsworth is experienced in performing breast augmentation with satisfying and long-lasting outcomes.
While breast implants are a safe way to improve your figure in Houston, West Houston, and Katy, TX, many patients are concerned about needing to replace them in the future. The great news is that breast revision surgery is safe and only required in special circumstances. Speak with the experts at Ellsworth Plastic Surgery to learn when you need your breast implants replaced.
When should I replace my breast implants?
There are no specific expiration dates when it comes to breast implants. Both saline and silicone implants are FDA approved for use. The length of time you can go between replacements depends on your breast implant type, size, and symptoms. Dr. Ellsworth can also discuss the life of your implants during your initial consultation.
While breast implants are designed to be long-lasting, they cannot last forever. There are some situations where implant replacement is your best option. You can read about these events below.
Implant rippling
Breast implant rippling refers to folds and wrinkles on the implant. Visible ripples occur over time as the implants settle into the breast tissue. Saline implants ripple more than silicone ones, but it is still possible with both types. Rippling does not affect each patient and depends on many factors.
Implant rupturing
A rupture is a tear or hole in a breast implant. With saline implants, ruptures are noticeable almost immediately. The saline solution will leak out and cause the implant to deflate. Silicone ruptures are not obvious, which is why we recommend setting up examinations every year. Signs you may require breast revision in Houston, West Houston, and Katy, TX include:
Deflated or deformed breast
Pain or discomfort in the breast
Tingling or numbness in the breast
Implant hardening
Women with saline or silicone implants are at risk of a condition called capsular contracture. This happens when the scar tissue builds up and hardens around the implant. Symptoms include pain and hard tissue around the breast area. Breast revision surgery needs to be performed to protect your health in some instances.
Implant sizing
Breast implants may need to be replaced due to the medical complications listed above. However, some women choose to exchange or remove their implants because they changed their minds about size. Whether you want to go smaller or larger with your breast implants, Dr. Ellsworth can help you achieve your ideal look.
Schedule a breast implant evaluation
As we mentioned, breast augmentation is a wonderful way to improve your silhouette and feel great about your body. Breast implants in Houston, West Houston, and Katy, TX, can help you achieve your cosmetic goals. Whether you are experiencing painful symptoms or you feel it's time for a change after surgery, Dr. Warren Ellsworth can determine if you are a candidate for breast implant revision. Meet the experts at Ellsworth Plastic Surgery in Houston, TX for a discussion today.