Blog
Posted August 10, 2021 in Breast Reconstruction | 3 minute read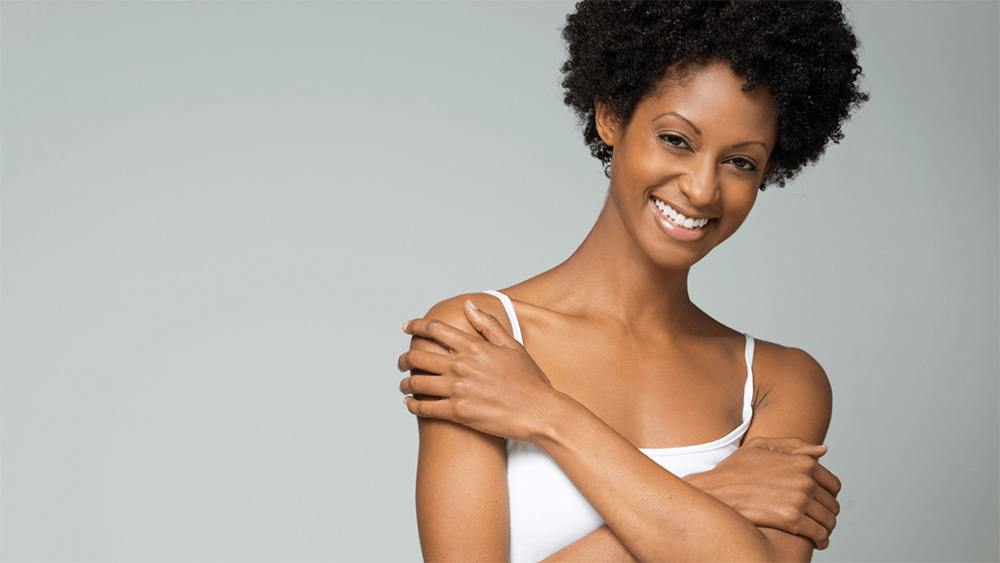 A breast cancer diagnosis and removal of one or more breasts can be a devastating experience. Breast reconstruction surgery can rebuild the missing tissue and restore your feminine figure after mastectomy. While breast implants and flap reconstruction surgery both provide pleasing cosmetic results, you may not experience the same sensations as before.
Before undergoing breast reconstruction, it's important to learn about your options with a qualified and board-certified plastic surgeon. If you live in the areas of Houston, West Houston, or Katy, TX, Dr. Warren Ellsworth can explain what's involved during a comprehensive breast assessment. Call one of our team members at Ellsworth Plastic Surgery to learn about our processes.
What happens during breast reconstruction?
Breast reconstruction can be done at the same time as your mastectomy or years after the fact. During surgery, Dr. Ellsworth creates a new breast shape using saline or a natural flap of tissue from another area of your body. A skin expander may also be involved to make the most of your existing tissue. Patients may need one or several operations before the breast reconstruction process is complete.
What will I feel after breast reconstruction surgery?
Breast reconstruction recovery depends on the type of procedure chosen and the timeline of events involved. Ellsworth Plastic Surgery can provide detailed information about what to expect during your initial breast assessment. All breast reconstruction patients should take time off from work so they can rest and heal from surgery. Swelling and inflammation can make you feel uncomfortable, but our office will prescribe medications to reduce any side effects.
Women living in the areas of Houston, West Houston, or Katy, TX, are encouraged to follow these tips to reduce any feelings of pain after flap reconstruction:
Focus on rest: Some light walking is encouraged, but avoid strenuous workouts and don't force yourself to work too hard too soon.
Stay elevated: Lying down flat after breast reconstruction can make you feel more swollen. Prop your head up with pillows while sleeping to ease inflammation.
Wear surgical garments: Medical garments like surgical bras hold your breast tissue in place while they heal. They also tend to improve your overall cosmetic results.
What about loss of sensation in the breast?
In addition to temporary recovery side effects, like swelling and inflammation, breast reconstruction patients may also experience permanent numbness and loss of sensation. This is because the removal of breast tissue also means severing the nerves. Ellsworth Plastic Surgery offers a new and innovative technique called Resensation® to restore some of your natural sensation.
Using the Resensation method, the nerves are reconnected through allograft nerve tissue. While Resensation can be performed at the same time as flap reconstruction surgery, it is not currently offered if you have breast implants. In your evaluation with Dr. Ellsworth, we can explain why numbness in the breast occurs after mastectomy and how it can be restored with treatment like Resensation.
Discover your breast reconstruction options
After battling breast cancer, women living in Houston, West Houston, or Katy, TX can count on the specialists at Ellsworth Plastic Surgery for natural and beautiful results. Dr. Warren Ellsworth has helped countless patients through breast reconstruction recovery and combat side effects like swelling, inflammation, and loss of sensation in the breast. Call to learn more about Resensation and other options during a consultation.