Blog
Posted April 22, 2022 in Mastectomy, ReSensation® | 3 minute read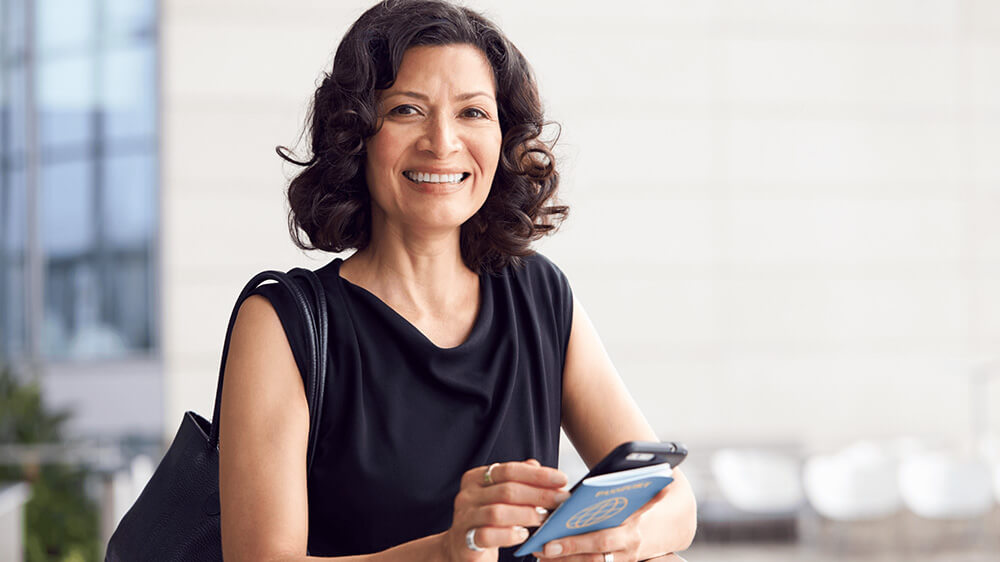 For many women, the appearance and sensation of their breasts are closely tied to their overall sense of femininity, desirability, and wholeness. When faced with a mastectomy or lumpectomy, these women understandably have concerns about how they will look and feel following surgery. In particular, many patients are worried about losing all sensation in their breasts. While nerve damage is an unavoidable consequence of breast cancer surgery, the groundbreaking Resensation technique now makes it possible to repair the nerves and help women regain a significant amount of sensation in their breasts.
At Ellsworth Plastic Surgery, top Houston, TX board-certified plastic surgeon and breast reconstruction expert Dr. Warren Ellsworth understands the life-changing nature of mastectomy surgery and is committed to helping patients look and feel complete once again with a comprehensive range of advanced breast procedures, including Resensation. In this blog, we'll take a closer look at the benefits of choosing Resensation during or after your breast reconstruction surgery.
Will your breasts be numb after a mastectomy?
During a mastectomy or lumpectomy, many of the nerves in the breast are severed. While some nerves may naturally regenerate over time, others will not, meaning patients can expect a significant reduction in feeling or – in some cases – a total loss of sensation.
Is it possible to regain feeling after a mastectomy?
In the months and years following breast cancer surgery, some nerves may naturally repair themselves, resulting in a partial return of sensation for the woman. By adding the breakthrough Resensation technique to a mastectomy, lumpectomy, or breast reconstruction procedure, the likelihood of regaining sensation – and the intensity of that sensation – can be greatly amplified.
How does Resensation after breast cancer surgery work?
During a Resensation procedure, which may be performed in conjunction with a mastectomy/lumpectomy and immediate reconstruction or as part of delayed reconstruction, Dr. Ellsworth precisely fuses allograft (donated) nerve tissue with the patient's existing nerves. Over the next several months, the newly connected nerves will help to restore more natural feeling in the breasts.
Am I a candidate for Resensation breast surgery?
Ideal candidates for breast Resensation in Katy, TX should be:
Planning a mastectomy, lumpectomy, breast reconstruction, or breast revision
Immediately facing surgery OR planning a delayed reconstruction
Not considering implant-based reconstruction
In good overall health
Interested in regaining breast feeling after breast cancer surgery
During your initial consultation for breast Resensation, Dr. Ellsworth will thoroughly review your records and imaging studies, consult with your oncology team, listen to your concerns and goals, and discuss all of your available options at length. If you are found to be a good candidate for Resensation, Dr. Ellsworth will recommend the most appropriate timeline for your procedure. In most cases, Resensation is performed in conjunction with a mastectomy or lumpectomy and immediate reconstruction, though it can also be successful when performed as part of a delayed reconstruction – even years or decades after an initial procedure.
Feel like the woman you deserve to be with Resensation breast surgery in Katy, TX
If the thought of losing feeling in your breasts after breast cancer surgery is weighing heavily on your mind, you may be excited to learn more about how Resensation surgery can help to restore your natural feelings and your overall sense of femininity. To find out if you qualify for Resensation as part of your breast reconstruction plan, call Ellsworth Plastic Surgery in Katy, TX to schedule your one-on-one consultation with award-winning board-certified plastic surgeon Dr. Warren Ellsworth today.