Blog
Posted March 18, 2022 in Breast Reconstruction | 4 minute read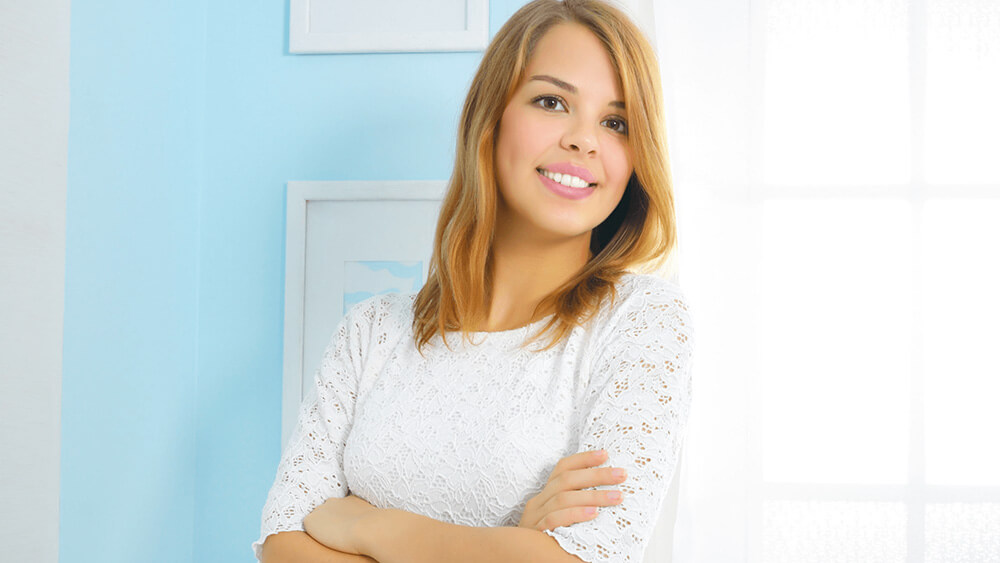 At Ellsworth Plastic Surgery, patients have access to highly customized surgical plans for breast reconstruction to improve their physical appearance and restore confidence. Loss or deformity of breast tissue commonly occurs with mastectomies, lumpectomies, trauma, and congenital defects. Board-certified plastic surgeon Dr. Warren Ellsworth has been serving women throughout West Houston and Katy, TX to help them achieve their goals.
What is breast reconstruction surgery?
Breast reconstruction surgery is a multi-step procedure to rebuild the breasts after devastating loss due to trauma or a cancer diagnosis. Dr. Ellsworth presents his patients with various surgical options and customizes treatment plans based on each patient's medical history, current medical conditions, and realistic goals.
What conditions merit the use of breast reconstruction surgery?
In many cases, women will pursue breast reconstruction surgery after experiencing a mastectomy or lumpectomy in which breast tissue is removed to combat cancer. Breast reconstruction is also appropriate for women who've endured trauma or have lived years with congenital defects that have impacted their breasts. Breast reconstruction provides women with a natural-looking appearance that improves their body image and promotes an enriched quality of life.
What breast reconstruction techniques are offered?
At Ellsworth Plastic Surgery, patients are presented with several reconstruction techniques, ranging from natural tissue transfers to breast implants. Our surgical team offers the following flap procedures:
· DIEP Flap: Fat, skin, and blood vessels are transferred from the abdominal area to be used for new breasts. The abdominal muscle remains attached to the donor area, and microsurgery is used to attach the donor blood vessels to the chest. This method keeps the original abdominal wall attached and helps prevent future problems, such as hernias.
· Latissimus Dorsi Flap: Muscle, skin, and fat are extracted from the back and used to reconstruct the breasts. Original blood supply to the back muscles remains intact.
What type of breast implant is best for breast reconstruction?
Choosing the right breast implant highly depends on the patient's goals, medical history, and Dr. Ellsworth's expert recommendations to produce the best results possible. Patients can participate in tissue expansion, which involves slowly adding saline solution to the breasts over a 4 – 6-month period to stretch flap tissue. Once the tissue is at an appropriate length, patients can choose to use breast implants or a fat transfer to fill out the breasts. Once the breast reconstruction is complete, patients may opt to adjust the areola and nipples for a more natural-looking appearance.
What is breast reconstruction surgery like?
Breast reconstruction surgery is an invasive operation that requires general anesthesia and potentially several visits to Ellsworth Plastic Surgery. Breast reconstruction can occur during cancer treatments or be planned for a later date. Depending on the surgical technique selected, some patients can expect at least one overnight stay for monitoring. Patients will experience temporary tenderness and swelling after surgery. Dr. Ellsworth will send medication home for the recovery period to alleviate pain or discomfort.
Is there a recovery period?
Since breast reconstruction is an invasive procedure, patients should plan on a recovery period that will last several weeks. This is especially true for patients who've received any flap surgical techniques. Dr. Ellsworth and our team will send patients home with specific discharge recommendations and movement restrictions to allow proper healing and optimize results.
What can I do to optimize results and keep my breast health in check?
If patients adhere to discharge instructions and allow for the recommended recovery period, this will increase their chances of healing and prevent complications. Dr. Ellsworth strongly recommends that patients with cancer or a history of cancer continue to attend their regularly scheduled mammograms and breast exams om West Huston and Katy, TX.
Is breast reconstruction surgery covered by medical insurance?
Federal law requires that Medicare provide coverage for breast reconstruction after a mastectomy to restore breast symmetry. Private insurance and Medicaid coverage will vary per state and per policy, especially if breast reconstruction is being used for conditions other than post-mastectomies. Our team will consult with your insurance provider and help you determine any out-of-pocket costs for you.
How to learn more about breast reconstruction surgery
If you have experienced trauma or any breast tissue removal due to cancer and would like to learn more about the benefits of breast reconstruction surgery, contact our team at Ellsworth Plastic Surgery and schedule an appointment with Dr. Warren Ellsworth in Houston. Patients throughout West Houston, TX, Katy, TX, and the surrounding areas have nearby access to innovative reconstructive options that will give them a sense of completeness and boost self-confidence.